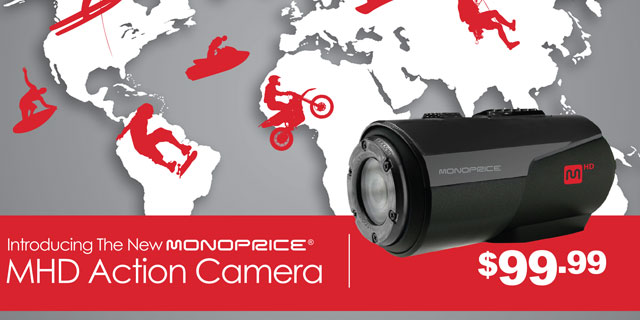 Gizmodo's first look at the MHD Action Cam
Day two at CES was another day full of meetings with the press and talking to fans about our new products. A couple of our most exciting products drew crowds, who wanted to check out our new 27" IPS LED CyrstalPro Monitor and our MHD Action Camera that is sure to be popular with outdoor enthusiasts who enjoy filming every step of their adventure.
Gizmodo swung by our booth and released a first look article of the MHD Action Camera that includes a 360⁰ picture.
MHD Action Camera at Willow Springs Raceway
GIZMODO – Monoprice Action Cam Test Footage from Gizmodo on Vimeo.
Interviews with our loyal fans
Our very own Marketing Director, Luke Grant, spoke with visitors to our booth and got their thoughts and experiences about Monoprice: